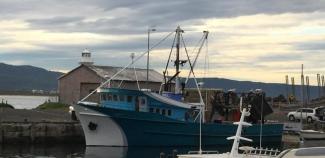 AFMA seeks consultant to review consultative arrangements
Note this opportunity was updated on 25 August 2022. All questions and responses must now be made directly through the Austender website

Improving the effectiveness of the Australian Fisheries Management Authority (AFMA)'s  Management Advisory Committee and Resource Assessment Group Consultative Arrangements.
AFMA is seeking an external consultant with expertise in regulatory consultative arrangements to identify any improvements to the effectiveness its Management Advisory Committee (MACs) and Resource Assessment Group (RAGs) consultative framework.
AFMA requires effective consultative frameworks to make informed decisions about sustainable fisheries management. The frameworks need to provide stakeholders with the opportunity to provide input and views on proposed management actions and changes in management in line with AFMA's legislative objectives.
The key vehicles for conducting this consultation are through Management Advisory Committees and Resource Assessment Groups. Over its thirty-year history these structures have been developed, modified and reviewed to best meet the agency's legislative objectives against a changing business and environmental landscape in a cost-effective manner.  Noting a range of new challenges and requirements of the agency it is timely that the framework be reviewed.
Further details of the opportunity, including how to apply are available on the AusTender website.